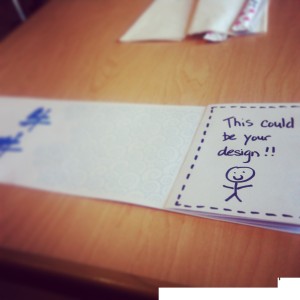 Hi Donburiers,
We have something exciting to announce.
Our very FIRST placemat picture/design contest!!!
To enter the contest, please submit your 10cm x13cm (WxH) design to info@ donburi.ca and we will post your design up on our official facebook page: DONBURI.RESTAURANT. The design with the most likes and comments by the time we finish our old placemats will be featured on our new placemat for our next print run. 
Credit for the design will be given to the creator on the placemat and also on our website and social media outlets.  Your prize also includes a free meal of 1 appetizer, 1 Don and 1 dessert. Submission starts March 20 and an announcement will be made when it ends.  So don't be late and let those creative juices flow.

Fine Print
Donburi will not accept designs that may contain or suggest violence, sexual context, drug use, inappropriate materials, offensive subjects or against the law.
Donburi reserves the right to screen and post pictures and/or design under Donburi's discretion. All materials submitted will belong to Donburi and materials will only be used for purposes as detailed.
Submission of your designs automatically gives Donburi Restaurant the irrevocable right to use your name/photograph/image/audio recording/video recording in all forms and manner including but not limited to publication on Internet Web Sites, posters and any other publications as released to or by Donburi Restaurant. You understand that Donburi cannot control unauthorized use of your name/photograph/image/audio recording/video recording by persons not associated with the restaurant once it has been published. You hereby forever waive any right to inspect or approve any publication by Donburi.  No monetary consideration given for designs.