Hi fellow Donburiers,
Donburi is proud to announce we will be participating in this year's Asian Hockey Championship and Cultural Event. We will be setting up shop at Canlan Ice Sports facility where the tournament is taking place May 16-18, 2014. Place your preorders today by emailing [email protected] by May 15th, 2014. Check out the event on Asian Hockey Championship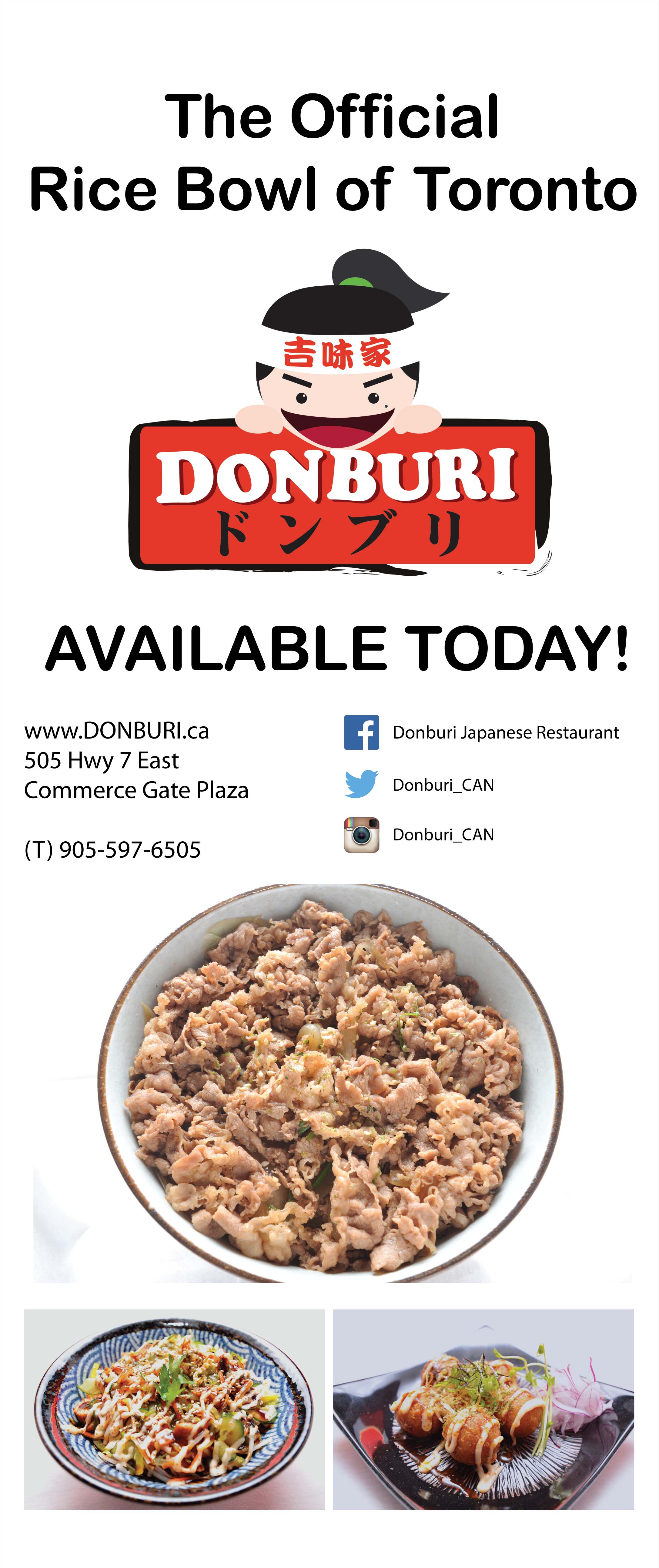 From the event organizers:
48 Teams – 36 men's, 8 children and 4 women – we unfortunately had to turn away some teams and players….last minute
850players and 2000-3000 family, friends and community to join us this coming weekend!
We have some amazing stuff going on next weekend – and it's worth signing up early for everything!
Skills Competition (supported by Marlies) – Sign up for this early guys, we have 20 players already signed up, and 40 maxes it out! So if 1 per team..means, some will miss out!
Great prizes being given out for this!
Toronto Marlies hockey lessons – The Toronto Marlies organization is hosting for the 7th year, their ever popular hockey lessons training session – we were packed last year, and good to get in early!
Already 15 children signed up – max out at 30…thanks
Family Skate – bring your skates and join us for the family skate – thanks
1. Donburi is our official food provider this weekend – look at the amazing deals they are offering us! – Order early!
2. National Sports (free skate sharpening for all players) – is offering a Family and Friends Discount of 20% this weekend…May 9th – 11th…pick up some hockey gear before next week's event!
3. McKenney Custom Goalie Equipment – offering $500 free coupon to the purchase of Goalie equipment from them – one lucky team will win this prize, and the goalie for that team will be the winner!
4. StinkiMonkey Equipment Cleaners – is offering Free equipment cleaning for the weekend! – all players welcome!
5. Kewl Sports (former Darcy Tucker/Shayne Corson..and a variety of other NHL hockey players…use to own this company) – They put the Kewl in Sports!! Prizes to be given out during the Skills Competition
6. We have the band The Unemployed, DJ Jammin Jeffree, Japanese Taiko Drummers, Ian Chow's Chinese Lion Dance, Ming Tak Cultural Activities and much more!
Thanks,
AHC Organizing Committee